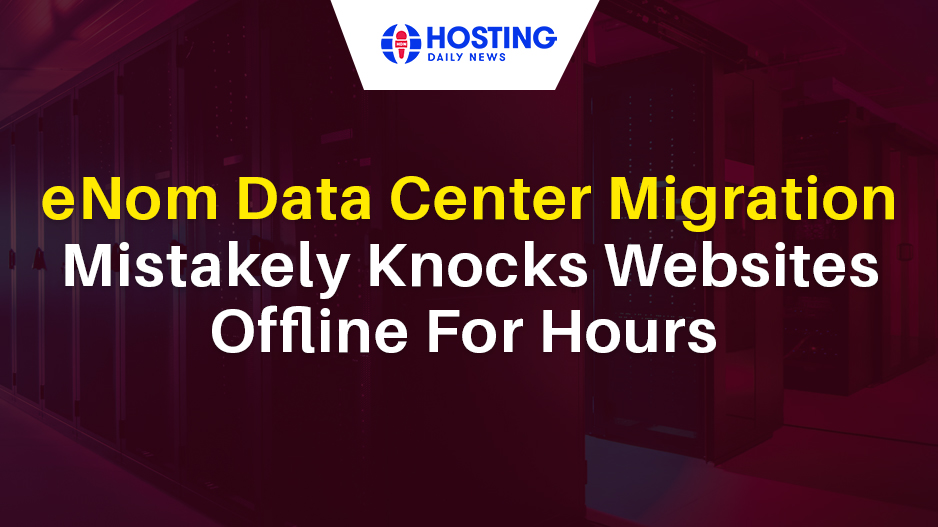 data-center-migration
Web Host eNom Mistakenly Takes Sites Offline After A Data Center Migration
Web hosting firm and domain name registrar eNom reported Domain Name System (DNS) issues after a data center migration. Customers complained about being offline for more than 36 hours.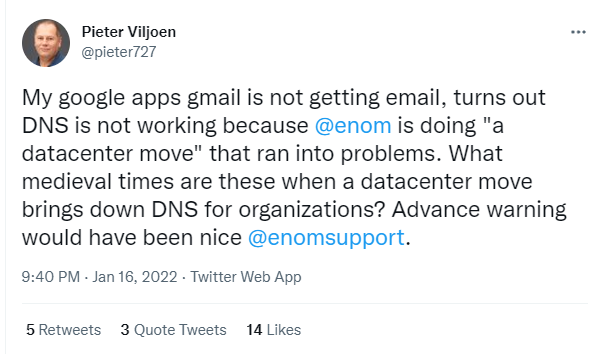 eNom faced a technical breakdown during a data center migration the past day, which resulted in websites and emails going offline for hours. The popular domain registrar, however, stated that the DNS issue affected a few hundred domains only.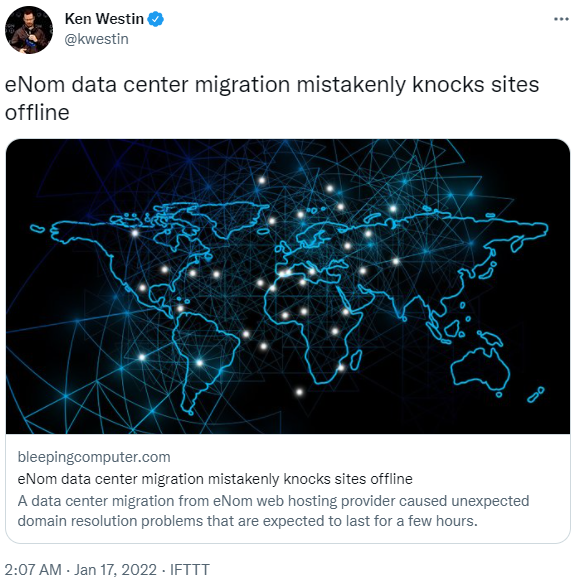 "At present, we are seeing issues with our DNS and Reseller Control Panel," the company said in a status update. eNom found that some of the sites were not resolving due to incorrect or missing DNS records while others were facing email service interruptions because of missing DNS MX records.
The Incidence
The entire event took place after the domain registrar company migrated a data center. While the company said that the migration project had been completed, a number of customers complained they have been offline for over 36 hours. They said that they were not able to change NameServers during the DNS problem.
"To better support our customers and ensure long-term stability, Enom will be undergoing a data center migration for a period of 12 hours," the company tweeted on 16 December and posted to its status page. Further, it said the scheduled migration would run from 6 AM PST to 6 PM PST. It also said that its websites and services will remain unavailable however, the DNS should resume normally.
"The data center migration is continuing. Our Dev team's testing indicates the need to extend the migration period to midnight (PST), 16 January," said the company on the day of the migration.
Later, it however followed up with an update, "We are receiving some reports of domains using our nameservers which are failing to resolve. Owing to the migration we are unable to research and fully address the issue until the migration is complete. This is not an expected outcome from the migration, and we are working to address it as a priority."
---
If you enjoyed this post, you will undoubtedly enjoy this one as well –