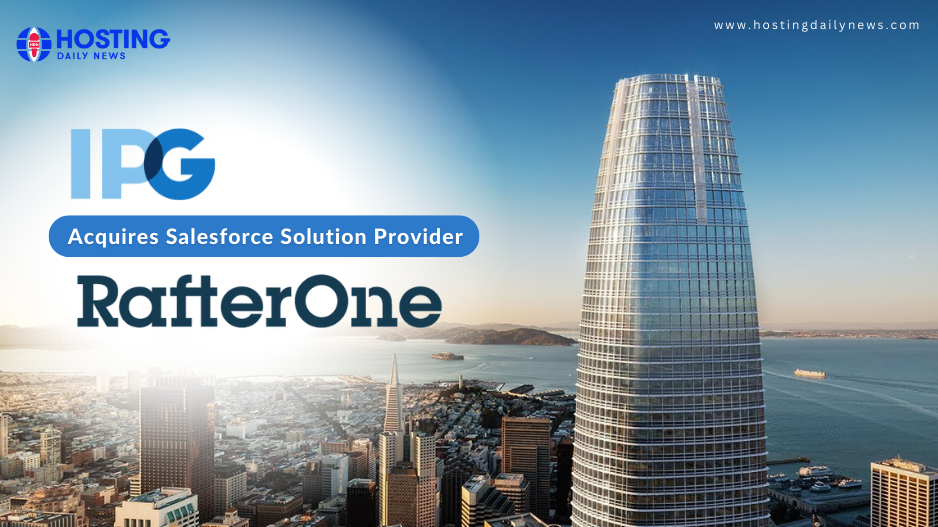 IPG Acquires Premier Salesforce Solution Provider RafterOne
RafterOne, a global supplier of multi-cloud commerce solutions on the Salesforce platform, has been purchased by Interpublic Group. RafterOne will continue to build around Salesforce in order to accommodate clients throughout the IPG network that wish to use the CRM platform. The deal's terms were not disclosed. 




RafterOne collaborates with clients to design and develop scalable Salesforce solutions that link brands with customers via end-to-end commerce experiences. RafterOne improves every touchpoint of the customer experience with multi-cloud Salesforce solutions for B2B and B2C commerce, with a worldwide workforce of 500+. 
"Our clients are searching for partners that can help them modify strategy and create new ways to communicate with customers across physical and digital contexts," said IPG CEO Philippe Krakowsky. RafterOne produces highly tailored content that engages and converts in a quantifiable, exact, and repeatable manner, and Salesforce has become a crucial platform for marketers to flourish in the digital economy. RafterOne has assembled a team that puts a strong emphasis on cooperation and responsibility. We've discovered that our cultures are highly complementary in our previous work with them, and we're delighted to have them provide their specialist Salesforce capabilities for commerce, service, analytics, marketing, and customer experience to our customers and agencies throughout the group. 




"The purchase of RafterOne strengthens IPG's Salesforce capabilities and enhances the company's market opportunity immediately." RafterOne will join IPG's roster of best-in-class agency brands and will collaborate with MRM, the company's digital-first customer experience and commerce agency. According to the company, "the combined offering will fuel Salesforce platform solutions throughout the holding company network and allow RafterOne to partner with the world's top marketers to create growth and scalability through linked commerce." 
"The combination of RafterOne and IPG's capabilities provides a strong and appealing solution, making it simpler than ever for brands to build connected experiences for both B2B and B2C audiences across all channels, devices, and regions," said Erik Dodier, Co-founder and CEO of RafterOne. "We've already had success working cooperatively with MRM, an IPG customer experience and commerce agency, and we believe there's a lot more opportunity to work together to help all of our clients." 
"RafterOne adds an extraordinarily skilled and specialized team into the IPG network, allowing us to deliver innovation that works smarter for our customers and delivers on our commitment to develop lasting connections via innovation," said Kate MacNevin, Global Chairwoman & CEO, MRM. She included, "This team has completely redefined how we interact with audiences and, ultimately, deliver for clients. When combined with the work we perform across our network, this puts us in a position to create industry-leading innovation."