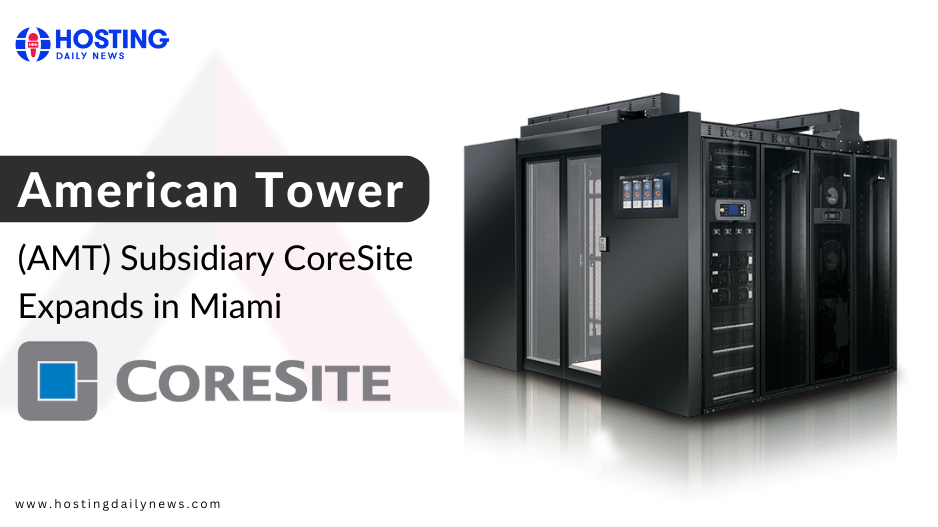 Coresite Expands Its Presence By Acquiring A New Data Center In Miami
CoreSite, an American Tower Corporation subsidiary, and hybrid IT solutions provider, has acquired a modern, purpose-built data center in Doral, Florida. The data center named MI2 spans 103,000 square feet and is located at 2100 NW 84th Avenue. CoreSite already owns and runs MI1, a 43,000-square-foot data center situated at 2115 NW 22nd Street in downtown Miami. 
The MI2 data centre is a standalone building at America's Gateway Park with a roof rated for winds of 185 mph that can withstand a Category 5 storm. CoreSite will connect MI2 to its MI1 data center. Customers will have greater access to a more comprehensive ecosystem, in addition to the fiber providers already present in the facility. MI2's integration into CoreSite's Miami data center facility will provide businesses with more IT infrastructure alternatives and allow the company to extend its footprint in the expanding Miami region. 
"Miami serves as a key conduit for businesses to manage and grow operations in both North and South America. This expansion in the CoreSite Miami data center campus will provide the hybrid IT solution enterprises turn to for secure and scalable connectivity to South America from the U.S," said Juan Font, President, and CEO of CoreSite and SVP of U.S. Tower. "We are excited to build on our proven record of operational excellence in the greater Miami area where we have been operating since 2006, offering optimal customer experience, critical security and business continuity support, and access to cloud and network providers." 
CoreSite's Growing Footprint
The MI2 data center contains crucial building infrastructure and important systems that can be maintained simultaneously. CoreSite's MI1 is centrally placed and provides ultra-low latency to Greater Miami and South American network points of presence (POPs), making it an ideal interconnection location for content caching. 
CoreSite's expanded Miami data center complex will be about 150,000 square feet. It will assist to accelerate global digital transformation for firms in this area across all industries. Customers will be able to use the Open Cloud Exchange. This is CoreSite's premier interconnection platform, enabling superior connectivity as well as a comprehensive and linked partner ecosystem necessary to enter new markets, grow on-demand, reduce total operating costs, and accelerate IT modernization. 
CoreSite's acquisition of MI2 is part of the company's ongoing effort to expand its existing markets with large-scale, purpose-built capacity and improved connection alternatives. This, along with the acquisition of two data centers in Atlanta and one in Orlando earlier in 2022, expands CoreSite's regional reach in the Southeastern United States. The addition of these properties to the CoreSite data center portfolio strengthens CoreSite's offering. CoreSite today operates 28 data centers in ten markets, has over 450 networks, 23 native cloud onramps, and over 35,000 interconnections.