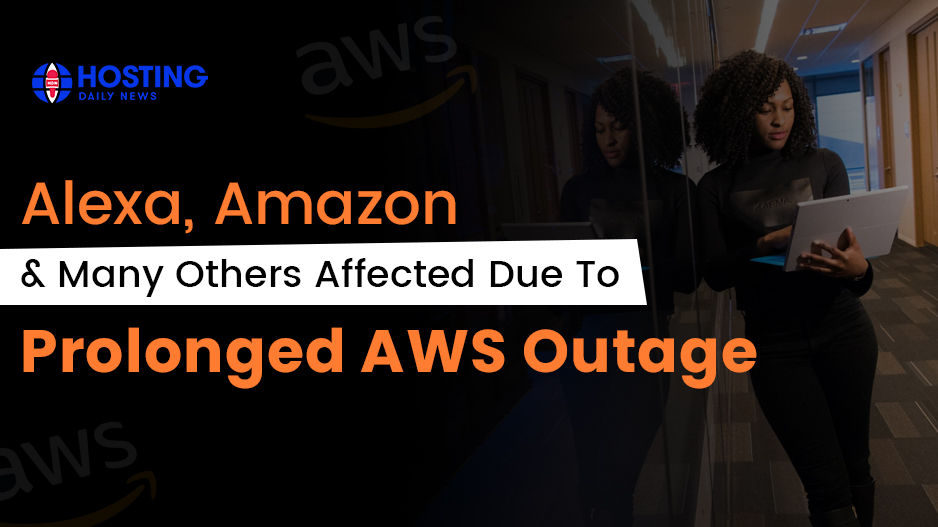 AWS-Outage-HostingDaily-News
AWS US-East-1 Outage Went Down Bringing Down A Large Chunk of the Internet
Amazon Web Services (AWS) went down on Tuesday, November 7th affecting many top websites & services, including Disney+, and Alexa.
In a notice on AWS's status page, it informed global users that AWS was experiencing issues with the AWS Management Console and certain APIs. The problems were however impacting AWS' main US-East-1 region located in northern Virginia. As such, not all users might face outages.
The issue started at around 10:45 AM ET taking down Amazon subsidiaries like Ring and IMDb, and games like Clash of Clans, Player Unknown's Battlegrounds, Destiny 2, Dead by Daylight, and Valorant amongst others. However, in the late afternoon, the company confirmed that it has recovered the issues partially and is "working towards full recovery".
"With the network device issues resolved, we are now working towards recovery of any impaired services," the company said on the dashboard.
According to Downdetectore, over 24,000 incidents relating to AWS issues were reported by users. The outage also impacted delivery operations since Amazon's warehouse operations also use AWS, as told by a spokesperson, Richard Rocha to the Washington Post. Even the Amazon delivery services were impacted because of the outage. A Washington state Amazon driver said his services have been at a standstill since Tuesday morning.
Many warehouse workers who were unable to go to work were also told to wait until the issues were resolved.
Apart from this, other services like Amazon's Ring security cameras, robot vacuum cleaner maker iRobot, and mobile banking app Chime also faced the outage, as per their social media pages.
This is not the first time when Amazon went down. Earlier in July this year, Amazon faced disruption in its e-stores services. It lasted for almost 2 hours affecting nearly 38,000 users. According to ToolTester, the web tool reviewing website, users have experienced 27 similar incidents in the last one year on Amazon.
About Amazon
Amazon is a multinational technology company based in the USA. It offers various services based on e-commerce, digital streaming, cloud computing, and AI. It is the fifth-largest US tech company after Google, Apple, Meta, and Microsoft.