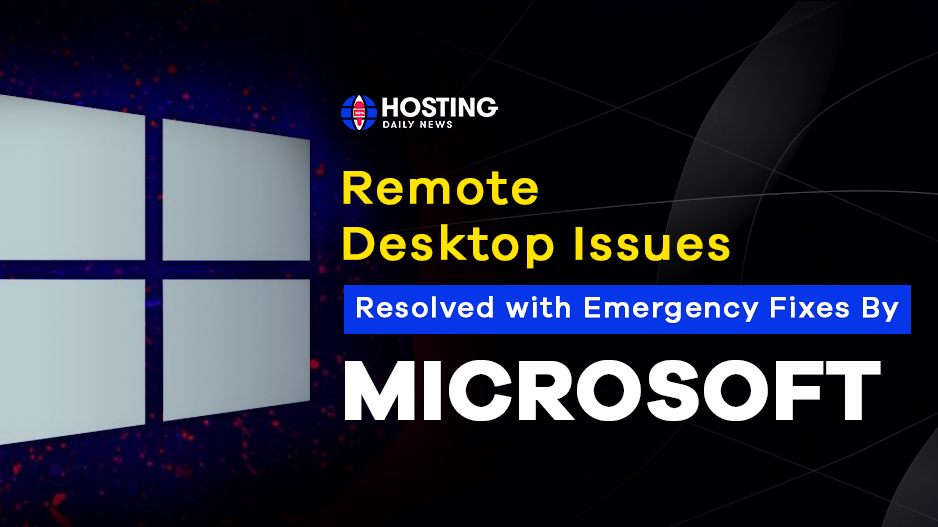 Microsoft Released Emergency Fix for Remote Desktop
Microsoft Released Emergency Fix for Remote Desktop Issues in Windows Server
Microsoft rolled out an out-of-band update for Windows Server to fix the Remote Desktop issue that was preventing connections to a server.
Windows Server 2012 R2, Windows Server 2016, Windows Server 2019, and Windows Server 2022 were among the affected platforms. 
Currently, Microsoft has released only two updates – KB5010196 for Windows Server 2019, and KB5010215 for Windows Server 2012 R2. However, Microsoft has confirmed that it will release updates for the remaining patches "in the coming days".  
Since this is an emergency rollout, you will have to manually download and install the updates. Please note that the KB5010196 update package is cumulative. So, you don't need to apply earlier Windows Server updates to install it.
---
What Did Microsoft Say?
On the windows message center, Microsoft announced, "Microsoft is releasing Out-of-band (OOB) updates today, January 4, 2022, to resolve issues in which Windows Server might experience a black screen, slow sign-in, or general slowness on Windows Server 2019 and Windows Server 2012 R2". 
"To get the standalone update package, search for it in the Microsoft Update Catalog. You can import this update into Windows Server Update Services (WSUS) manually", it further added.  
Regarding the update, Microsoft said, "Addresses a known issue that might prevent you from using Remote Desktop to reach the server. In some circumstances, the server might stop responding. The screen might also appear black, and general performance and signing in might be slow".
Earlier this week, the tech giant also issued an emergency update to resolve the Y2K22 date check failure bug that crippled the email delivery system. 
---
About Microsoft
Microsoft is a multinational technology company that enables the digital transformation of businesses globally for the cloud era. The company produces computer software, personal computers, consumer electronics, and related services.
---
If you enjoyed this post, you will undoubtedly enjoy this one as well –