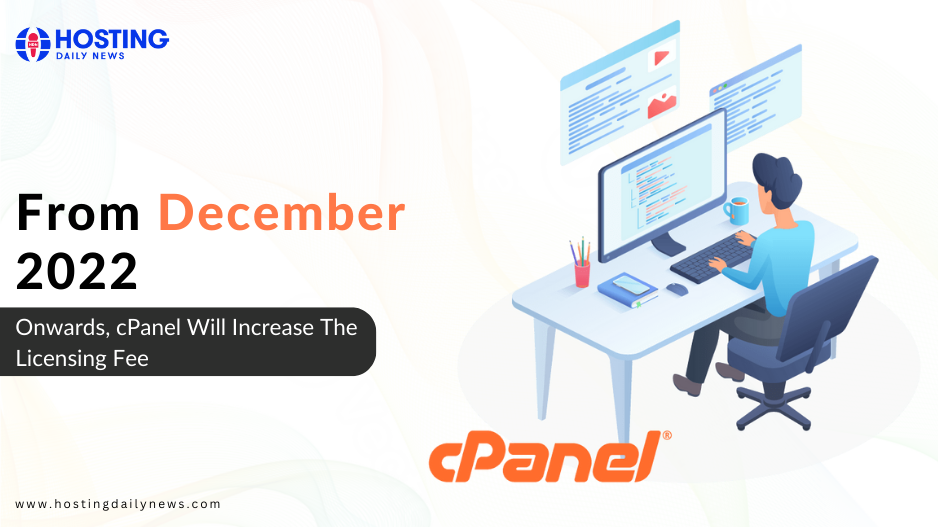 cPanel Has Announced A License Fee Increase That Will Come Into Effect In December 2022
cPanel, a server and site administration platform, has announced an increase in price from December 16, 2022. The price increase was communicated to the company's partners through email. The picture below depicts the updated licensing pricing for partners. 
The cost of each license is determined by the number of Accounts (users) hosted on the same server. A cPanel license includes Web Host Manager (WHM) as well as the cPanel interfaces. Account Tier (cPanel Solo, Admin, Pro, Plus, Premier) and License Type (Metal or Cloud) are produced based on the cPanel option selected by the customer. 




In its email to partners regarding increased prices, cPanel said, "We understand the material impact that these changes have on your business. We are continually researching to determine ways in which we can strengthen our partnership while also helping you grow your business. One of these initiatives is the introduction of an incentive program." 
In 2022, cPanel successfully released a more contemporary UI. NGINX caching has also been included. Ubuntu compatibility is now in the works, and further OS support, including Rocky Linux, is also in the projects. cPanel's security systems stay vigilant, fighting and reducing difficulties caused by harmful attacks. 




cPanel has some amazing features planned for 2023. This includes Team Manager, which allows cPanel account owners to safely and securely assign account administration to other team members without disclosing login credentials. cPanel will also develop a new solution to aid with horizontal website scalability. This will be done with a specific emphasis on WordPress-powered sites. With failover benefits, cPanel's upcoming product will enable clients' websites to survive sudden spikes in demand. 
Many customers had expected a price increase for cPanel licenses. However, this has not gone down well with some, who believe that the repeated price increases are justified. They also intend to migrate to other platforms and are investigating options like Plesk, DirectAdmin, and others. 
cPanel, on the other hand, has requested its partners to become cPanel certified partners if they haven't already. Tier savings are available to all cPanel partners, but cPanel certified partners receive an extra discount and ultra-priority technical assistance.