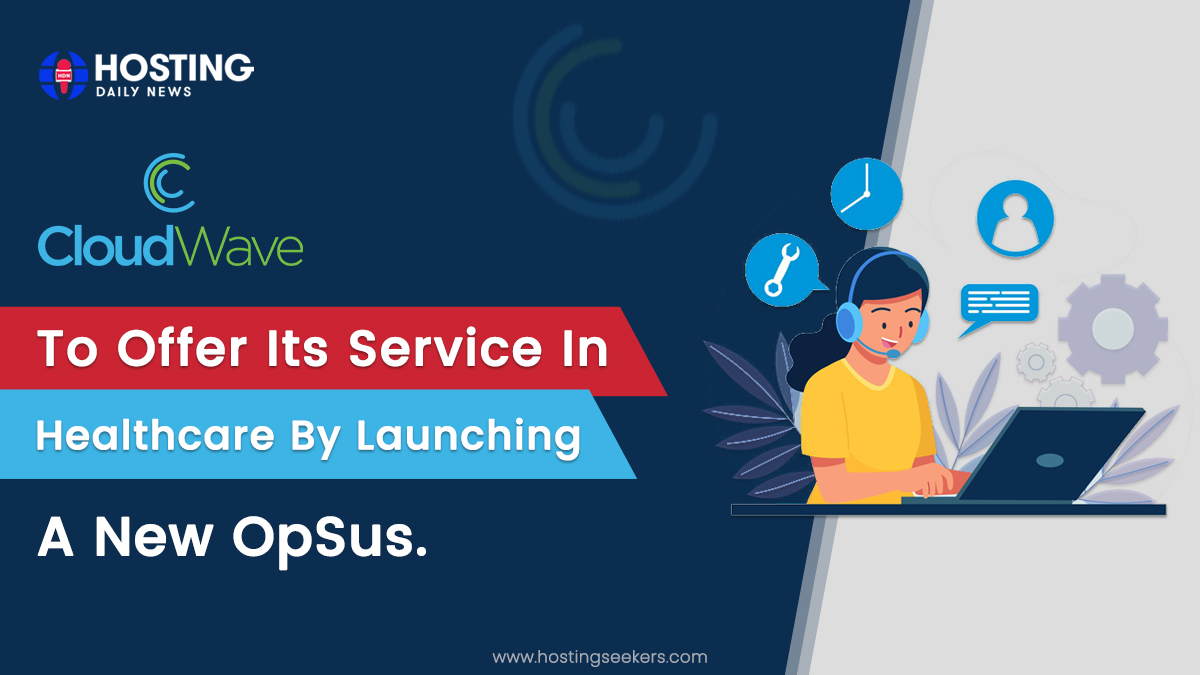 CloudWave
CloudWave Introduces New OpSus Vault Backup as its Service Offering for Healthcare
CloudWave, a renowned Healthcare cloud, and managed services provider software company have launched its OpSus Vault solution. OpSus Vault is a secure, offline, and immutable storage solution that protects precious data backs of healthcare organizations' against increasingly powerful ransomware and malicious insider threats.
Whenever a hospital's primary production environment gets affected by ransomware or any other internet threats, its backup frequently gets affected as well. Malicious practitioners have also been increasing and attacking backup infrastructure to further disrupt the operations. OpSus Vault guides you through the process of creating an immutable backup that includes a solitary copy with different security procedures that are kept locked to prevent encryption, modification, and deletions.
To enhance the security, the protected additional copy is kept apart from the rest of the data storage and IT environment, especially the domain structure, in this immutable storage location. OpSus Vault creates a secure, air-gapped cloud storage location. This location gets a save-set from a backup operation that is run regularly. After that, the cloud location copies all the copies of its stored data that save it on to the safe vault on a distinct domain with an immutable storage policy. Under this immutable policy, one cannot edit, delete or access the data.
Types of Clouds
Private Cloud
Public Cloud
Cloud Edge
In case, if a security breach happens in a healthcare organization's conventional save-sets is worthless, then CloudWave will provide access to a current copy of the immutable backup. This is because restoring OpSus Vault's immutable back is faster than dealing with corrupted main and secondary copies.
Matt Donahue, Chief Technology Officer (CTO) at CloudWave said, "Most organizations are aware and know how to architect a backup system in order to store multiple copies on different media with at least one remote save-set. But, still, these backups get deleted if the appropriate credentials are compromised. Thus, by isolating backups on a separate domain and then applying the immutable policy, OpSus Vault adds an additional layer of protection against all types of threats".
For organizations that use managed private cloud, public cloud, and cloud edge resources, CloudWave assists such hospitals with architect, building, and integrating a customized solution. As of now, OpSus supports more than 125 EHR clinical, and enterprises apps. You can purchase OpSus Vault alone or a supplement to OpSus Backup.
---
Read On Related & Latest News–