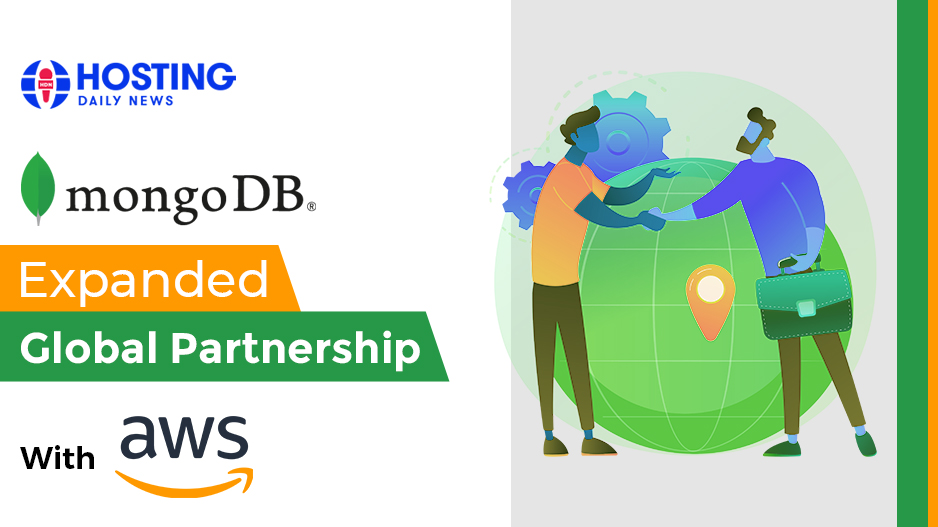 MongoDB Enters Into A Global Partnership With AWS
MongoDB a database platform provider has significantly expanded its current strategic collaboration agreement (SCA) with Amazon Web Services (AWS). MongoDB and AWS have entered into a six-year agreement and have planned a broad range of initiatives that include integrating go-to-market activities across sales and marketing, developer enablement, and training through shared developer-related activities.
This partnership also includes technology integrations and commercial incentives to make it easier for all joint clients to migrate on-premises workloads to MongoDB Atlas on AWS.
This partnership arrangement extends MongoDB's current, multi-year partnership with AWS, which is aimed to increase the customer base of MongoDB Atlas on AWS. Both businesses are going to work across sales, customer support, solution architecture, marketing, and other vital areas to make MongoDB Atlas an excellent experience for developers on AWS globally which ultimately will aim to improve customer experience.
This process will include greater workload migration incentives and more advanced tools to assist clients in-migration from old on-premises data centers to MongoDB Atlas on AWS.
Both firms together will provide clients with all newly combined capabilities in the areas of serverless computing, AWS Graviton processors, and AWS Outposts. The FedRAMP has granted them permission so this relationship will help MongoDB's development into other AWS Regions throughout the world, and also the US Public Sector.
Alan Chhabra, Executive Vice President of Worldwide Partners at MongoDB said, MongoDB is specially designed for developers by developers. Thus, it delivers an application data platform that solves multiple problems like handling multiple geographies, clouds, and deployment types data challenges of transactional workloads and modern applications.
He further added we are continuously growing and this new partnership with AWS means that many more customers around the globe and across various industries will now be able to use MongoDB Atlas in order to power the next generation of applications.
Amazon Web Services (AWS) :
Previously a partnership was announced at AWS: Invent, such as a pay-as-you-go MongoDB Atlas service on the AWS Marketplace and the changes to the AWS Management Console that make finding Atlas easier for clients. Now clients will be able to explore and purchase products more easily through AWS Marketplace, all thanks to the console.
MongoDB will use AWS's global reach and range of services to enhance its database services. It will also allow customers to store, access, and build applications from anywhere in the world. As a part of this partnership, MongoDB also aims to leverage the AWS Marketplace so as to enable customers to run MongoDB Atlas on AWS and build applications that are highly available, performant at a global scale, highly secure, and adhered to all privacy standards.
MongoDB on AWS is going to work with a wide range of AWS services that will allow customers to analyze data with the broadest set of analytical approaches. It will also allow to the integration of advanced services in machine learning and the Internet of Things.
---
Read On Related & Latest News–