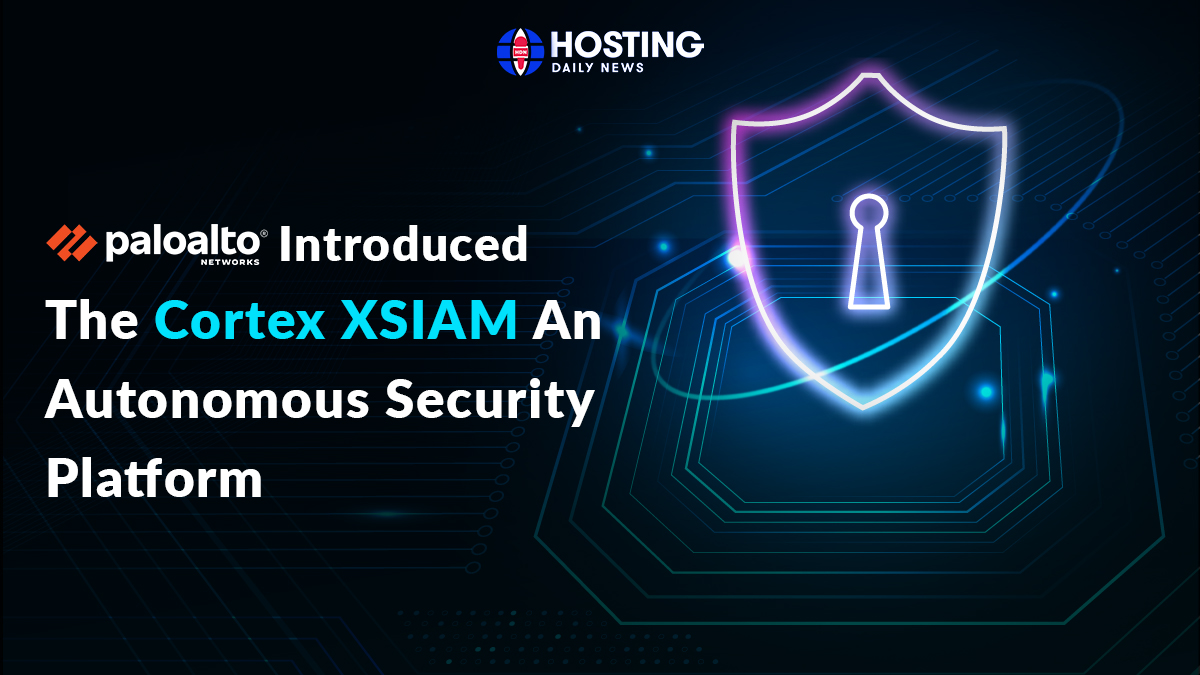 Palo Alto Unveils Autonomous Security Platform, Cortex XSIAM, To Reimagine SIEM & SOC Analytics
The new AI-driven is all set to solve the threats from days to minutes by providing a modern alternative to SIEM. As of now, Cortex XSIAM is available to a limited set of customers but is likely to get available to all later this year. This newly launched AI-driven platform has the potential to transform the way security business deploy data, analytics, and automation.
Extended Security Intelligence & Automation Management (XSIAM), has the power to transform infrastructure telemetry into an intelligent database that can power best-in-class artificial intelligence and speed up a threat response.
Cortex XSIAM is a self-driven security platform, that is designed to challenge the multibillion-dollar SIEM market by providing a contemporary alternative to keep up with today's threat landscape.
Nikesh Arora, CEO, and chairman at Palo Alto Networks said the organization still takes hours, or even days or months, to solve the threats, those are just hours and days and not the speed and sophistication of attacks that are now very commonplace. The SIEM space is almost frozen and still highly depends on human-driven workflows. We don't need evolution in this area, rather we do need a revolution in the area. That's why we have radically reimagined how we can run cybersecurity using AI, so that an enterprise is also able to respond to all attacks in real-time, without wasting days, weeks, or months.
All About SIEM
For many years, the SIEM category (security information and event management) is supporting security operations by acting like a tool, that gathers and analyses and logs, which results in incremental security improvements.
Basically, Cortex XSIAM Will Modify Security Operations That Will Allow Enterprises To :
Build an Intelligent Data Foundation While Reducing Costs
Cortex XSIAN will focus on ingesting, standardizing, and integrating granular data throughout security infrastructure, at almost half the price of the conventional security system.
Respond in Minutes Rather Than Days
Cortex XSIAM will detect threats across the entire security infrastructure and will resolve them in real-time.
Proactively Outpace Threats
Cortex ASIAM will continuously identify vulnerabilities through native attack surface management and respond to them immediately.
As a result, now security operations team can tackle the additional solution that can solve specific issues. Resulting in disjointed and inefficient security architecture, according to Palo Alto Networks.
---
Read On Related & Latest News–