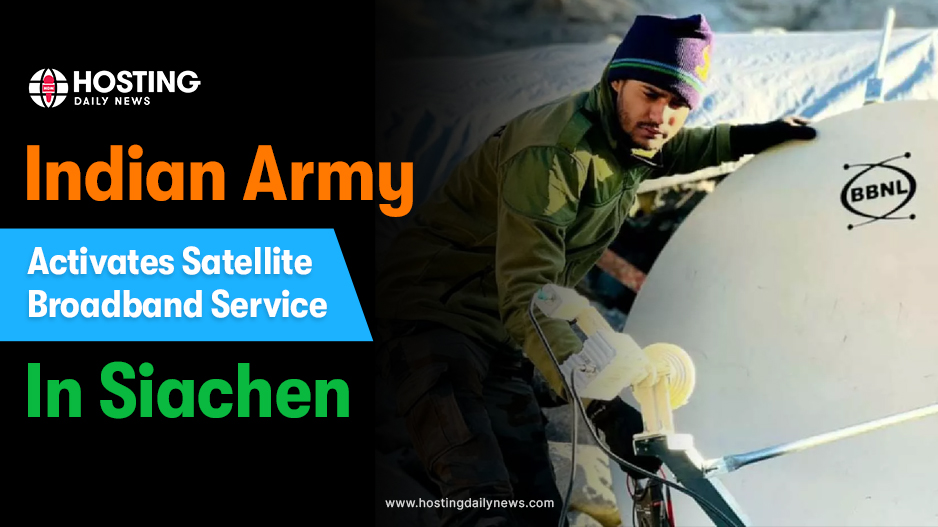 The Indian Army Has Activated A Satellite Broadband Connection In Siachen, The World's Highest Battlefield
NEW DELHI: The Indian Army activated a satellite internet connection on the world's highest battleground, Siachen Glacier, on Sunday. 
"Satellite-based internet connectivity has been launched on the Siachen Glacier at 19,061 feet, the world's highest battlefield," said the Indian Army's Fire and Fury Corps. 
The Fire and Fury Corps, also known as the XIV Corps, is in charge of military deployment along the Kargil-Leh route, as well as securing the borders with China and Pakistan and guarding the Siachen Glacier. 
Bharat Broadband Network Limited (BBNL), a government of India business that provides internet access to the Army at Siachen, is also in charge of the BharatNet Project's execution. The BBNL intends to deliver satellite-based internet access to about 7,000-gram panchayats and other rural places where fiber-based internet access is not practical. According to statistics, over 4,000-gram panchayats have already been established across the country. Under the central government scheme, four satellite gateways with two high throughputs (HTS) satellites will cover the 7,000 sites. 




In addition, a few commercial organizations provide various satellite-based internet services to the Indian Army in sensitive border areas such as eastern Ladakh. Hughes Communications India, which has partnered with ISRO to use the Indian space agency's Gsat-11 and Gsat-29 satellites and recently announced the commercial launch of India's first high-throughput satellite (HTS) broadband service, is supplying satellite connectivity to the Indian Army along the China border, including the Galwan region. 
In the near future, the Indian Army will also receive its own specialized communication satellite. Defense Minister Rajnath Singh has already approved the acceptance of the requirement for the acquisition of the Gsat-7B satellite, which would improve the ground force's operational preparedness and communication capabilities. 
Before now, the Army had relied on Gsat-7A, an Indian Air Force dedicated communication satellite, and other Indian space research satellites to meet its strategic and communication needs. However, with the incoming new cutting-edge technology, the Army will have its own eye in the sky to safeguard its borders. 
Source: The Times of India