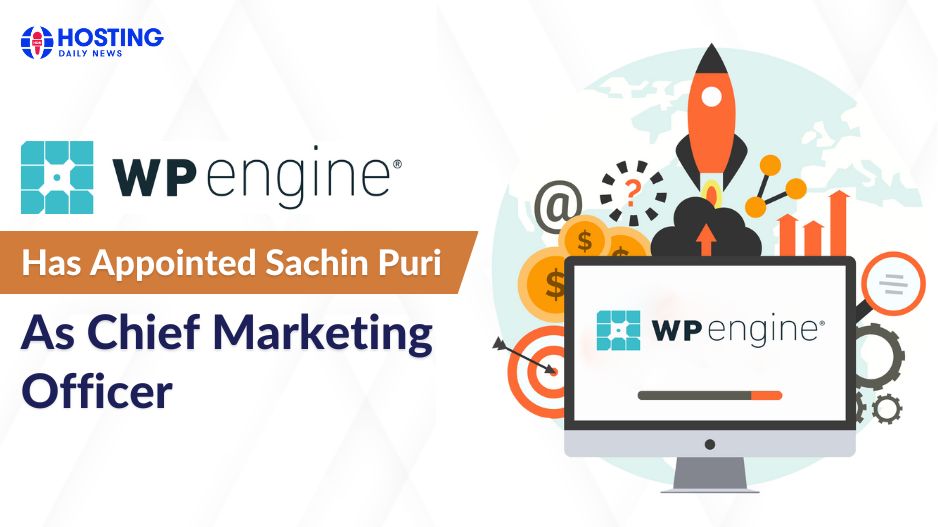 With The Appointment of Sachin Puri as Chief Marketing Officer, WP Engine Supports Accelerated Growth
WP Engine, Yesterday, the world's most trusted WordPress technology company announced Sachin Puri's appointment as Senior Vice President and Chief Marketing Officer. Puri joins the company after a two-decade experience of running marketing and sales teams at industry-leading technology businesses such as McAfee, eBay, and HP. 
"With WP Engine surpassing 1,200 employees and 1 million customers globally this year, Sachin joins us at a critical time in our growth trajectory," said WP Engine Chairwoman and CEO Heather Brunner. "We are entering a new stage of sophistication as a company, and Sachin brings critical expertise and proven success in leading eCommerce, performance marketing, customer lifecycle management, and brand experience for Fortune 500 companies." 




Puri, as CMO, will oversee WP Engine's worldwide marketing strategy, execution, and performance, including brand, content, and digital marketing, as the firm develops new products and initiatives to serve major brands, agencies, developers, and small and medium-sized enterprises (SMBs). 
"Sachin is a business leader and growth driver with an incredible track record of success at some of the largest tech companies in the industry," said WP Engine Chief Operating Officer Jason Teichman. "With Sachin's background, we have a phenomenal marketing leader joining our leadership team who can drive business impact across our diverse, global customer base, taking our market leadership to new heights." 
Puri was Vice President of Marketing at McAfee before joining WP Engine, where he was in charge of full-funnel marketing, including eCommerce experience, lifecycle management, conversion optimization, data science, and performance marketing across paid, owned, and earned channels. Puri started his career as an engineer and added a wealth of technical knowledge to WP Engine's digital presence. 




"In today's market, companies must build brand experiences and performance marketing that earns the trust and business of today's digitally-connected buyers," said WP Engine Chief Marketing Officer Sachin Puri. "WP Engine's products are built with a customer-inspired mentality and I am thrilled to lead WP Engine's marketing group and define a new era of digital experiences." 
WP Engine Gives You the Freedom to Create

 
WP Engine enables WordPress users to create freely. The company's services and web platform fuel 1.5 million digital experiences, making it the fastest among WordPress suppliers. More than 200,000 of the world's leading websites utilize WP Engine to power their digital experiences more than anybody else in WordPress. Discover the benefits of Managed WordPress Hosting today.