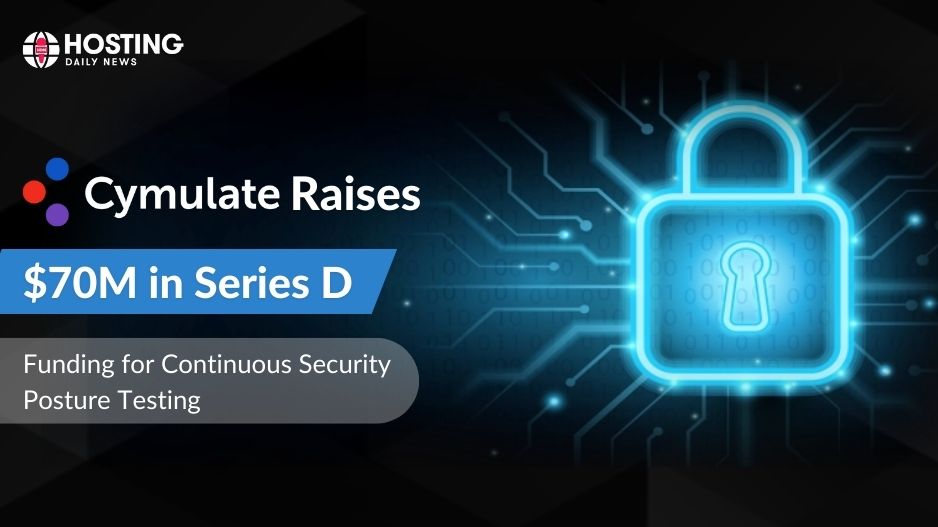 Cymulate raises $70 million in Series D investment for Continuous Security Posture Assessment
Cymulate, the industry leader in Extended Security Posture Management (XSPM), recently announced a $70 million Series D investment headed by One Peak, Susquehanna Growth Equity (SGE), Vertex Ventures Israel, Vertex Growth, and Dell Technologies Capital. So far, Cymulate has raised $141 million. 
The current investment, which is among the largest for continuous security testing vendors, more than doubles Cymulate's total capital and accelerates the company's worldwide expansion and rate of innovation. 
Gartner explains in the report, "Implement a Continuous Threat Exposure Management (CTEM) Program," that "Previous approaches to managing the attack surface are no longer keeping up with digital velocity — in an age where organizations can't fix everything, nor can they be completely sure what vulnerability remediation can safely be postponed." CTEM is a practical and successful systematic strategy to constantly refine priorities while walking the tightrope between those two impossible extremes." 
According to Cymulate's press release, there is a global shortage of 2.72 million cybersecurity professionals, and in-house security resources are overburdened with work, which increases the need for its real-world solutions that cover security gaps quickly and efficiently, rationalize technology, enable staff upskilling, and improve processes. 
"We are thrilled to be leading this round of investment in Cymulate," stated David Klein, Managing Partner at One Peak. "In reaction to the avalanche of ransomware and cyber warfare, cyber posture management, and continuous security validation have skyrocketed in popularity for enterprises of all sizes." Cymulate is clearly the market leader, and we look forward to continuing to assist the company in increasing its already rapid development." 
Cymulate's

XPSM Platfor

m

 
Cymulate's yearly recurring income more than double in 2021 and increased by more than 200% in North America alone. It has over 500 clients worldwide, including Fortune 500 firms and strategic partners such as Optiv and Wipro. Cymulate aims to grow its workforce by 75% by the end of 2022 to support its go-to-market initiatives. 
Automation is used by Cymulate to continually validate its threat exposure and cyber posture. Its Extended Security Posture Management (XSPM) platform supports clients' security and business demands by leveraging its unique offensive security technologies and capabilities. Attack Surface Management, Continuous Automated Red Teaming, Breach & Attack Simulation, and Advanced Purple Teaming are all part of XSPM. 
According to Cymulate, its customers reduced their cyber risk by approximately 50% in the first three months of use. Daily risk assessments continue to reduce Cymulate's clients' cyber risk in the first year, with no security drift. 
Cymulate has Hired new C-level Executives
Cymulate has hired two C-level executives to enhance its leadership. Cymulate's Chief Operating Officer is Maria Mastakas, while its Chief Marketing Officer (CMO) and Chief Security Advocate is Carolyn Crandall. 
Maria Mastakas formerly served as the Chief Revenue Officer of threat intelligence firm Digital Shadows (Acquired by Reliaquest). She has previously held senior leadership roles at Datashield, Integrated Business Solutions (IBS), and Metro Commercial Finance. She is a cyber security expert who also works in sales and team building. 
Carolyn Crandall joins Cymulate from Attivo Networks (bought by SentinelOne), where she was Chief Marketing Officer and Chief Security Advocate. She is a high-impact technology executive with over 30 years of expertise in creating new markets and profitable enterprise infrastructure businesses. Crandall has previously worked with Cisco, Juniper Networks, Nimble Storage, Riverbed, and Seagate.